Meet the Team
Dr. Jason Hohl: Clinic Director- Chiropractor
---
Dr. Jason Hohl grew up in Buffalo, Minnesota. The Buffalo community, schools, and church provided ample opportunities to explore one's gifts and talents which is where Dr. Jason began to realize that leadership, serving and caring for others is natural for him.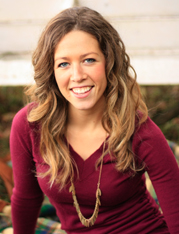 Dr. Amber Hohl - Chiropractor
---
Dr. Amber Hohl grew up in Buffalo, MN. Upon graduating from Buffalo High School, she attended college at the University of Northwestern, St. Paul. Dr. Amber studied Biology with a pre-medical emphasis and graduated with a Bachelor of Science in Biology as well as a Certificate in Biblical Studies.

Jackie- Office manager /Chiropractic Assistant
---
Jackie has been working at Nelson Chiropractic since September of 2010. She grew up in Cottage Grove and graduated from Park High School in 2006, after graduating she went to Hastings Beauty School and spent 4 years as a cosmetologist and recently became X-ray certified. Jackie currently lives in Hastings and in her free time she enjoys spending time with her son Presley along with her friends and family. She also enjoys biking, playing tennis and camping.
Caitlin- Chiropractic Assistant
---

Caitlin has had the honor of working at Nelson Chiropractic since April 2013. She grew up in Rosemount and graduated from Rosemount High School in 2006. In 2012 Caitlin graduated from Ashworth College with Honors in Medical Transcription. She currently lives in Burnsville and in her spare time she loves being with her family and loved ones, hanging out with her dog Gracie and getting tattoos.
Carol- Certified Massage Therapist
---
Carol grew up in Minneapolis and graduated from Washburn High School. She worked in the food service industry at Augustana Nursing Home for 10 years and saved enough money to send herself to Hi-Class Beauty and Massage School in Minneapolis to graduate with Honors in 2004. The past 9 years, Carol has been a Massage Therapist in a chiropractic setting. She also specializes in Relaxation Massage, Therapeutic Massage, Swedish Massage, Deep Tissue, Sports and Workers Compensation injuries, Hot Stone Therapy, Reflexology and Prenatal Massage. Massage Therapy is Carol's passion and she loves what she does. Carol loves spending time with her Daughter and Husband , hanging out at the beach, boating and camping.